About the Dukakis Center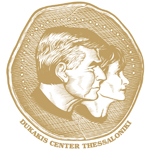 Establishing lasting peace is the work of education; all politics can do is keep us out of war.
Maria Montessori
No problem can be solved by marking time; you must forge ahead or you crack.
Giorgios Seferis
I can assure you, public service is a stimulating, proud and lively enterprise. It is not just a way of life, it is a way to live fully. Its greatest attraction is the sheer challenge of it -- struggling to find solutions to the great issues of the day. It can fulfill your highest aspirations. The call to service is one of the highest callings you will hear and your country can make.
Lee Hamilton
Director's welcome
Welcome to the Michael and Kitty Dukakis Center for Public and Humanitarian Service.
Launched in September 1999 as the Michael S. Dukakis Chair in Public Policy and Service, in its current form the Dukakis Center provides undergraduate training leading to a BA in International Relations, offers opportunities for internships and experiential learning, and organizes a wide variety of events and public service initiatives for the benefit of the entire ACT/Anatolia community. The Center is an integral unit of ACT's Division of Humanities and Social Sciences.
The Dukakis Center is characterized by its inspired American and international faculty, and students who are ambitious and highly self-motivated. Our vision for the Center is to be home to one of the premier undergraduate IR programs in Europe; to be a regionally acknowledged hub of research and outreach activity; and to be the destination of preference for degree, study abroad, and continuing education students alike. Our ambition in the design and administration of the Center has been to create a program worthy of the great institution that is Anatolia.
Celebrating fifteen years of public service initiatives!