Welcome to the Michael and Kitty Dukakis Center for Public and Humanitarian Service!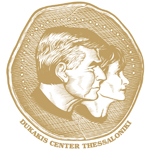 You have something unique to offer by dint of who you are. Even if something in theory has been done before, it hasn't been done by you in the way that you can do it. It's time to step forward and to recognize that you can make a contribution.
Dorie Clark
Now more than ever young people need to be made to feel that they have a fundamental contribution to make to the well-being of their communities. The Dukakis Center was created with this very mission in mind, that our future depends on how effectively we inspire coming generations to involve themselves in public affairs; how enthusiastic they can become for the task of collective decision-making; how well we can learn to listen and appreciate what they have to teach us, their peers and their elders.
The Dukakis Center has become many things since it was launched in 1999 as an endowed chair bearing the name of the three-term Governor of the Commonwealth of Massachusetts and 1988 Democratic Nominee for President of the United States, Michael S. Dukakis.
We call ourselves a think tank, but in fact the Dukakis Center is fast becoming a prototype for a new kind of academic and outreach center, one which will give renewed meaning to public service in the coming millennium. We pride ourselves in our ability to generate enthusiasm, experiment and build capacity, and create linkages with diverse constituencies. We measure our impact with a simple metric: the hundreds of young people who have shared our message with their peers in Greece, in Europe, and in North America. 
The American College of Thessaloniki is proud to host a center bearing the names of Michael and Kitty Dukakis. I invite you to visit our site, and to send your inquiries about anything that might interest you here.
David Wisner
Executive Director
Dukakis Center