Annual Fall Advisory Board Meeting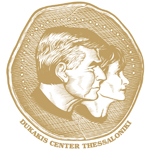 The Annual fall meeting of the Board of Honorary Advisors has been scheduled for Wednesday, November 14. The plenary session will take place, in situ and remotely via Skype, at 7 PM Athens time.
Items on the agenda will include a recap of the 2016-17 year, and a preview of planning for the twentieth anniversary season. Additional items will be announced in due course.
On the afternoon of November 10 the Dukakis Center will co-host Margaritis Schinas, Deputy Director General, European Cmmission, for an informal talk at ACT. Additional events are being planned for the lead up to the meeting.