Policy Areas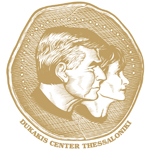 The Policy Lab was established to fulfill the original function of the Dukakis Center, to provide a forum in which to examine public policy issues of special interest to ACT's various constituencies. These include, among others, education, governance, and information technology.
The Policy Lab conducts and shares the fruit of research into public policy in Greece, the EU, and the US. Currently the Center is working on two long-term research and outreach projects, on "The Future of Democracy" and "Public Service in the 21st Century."
The Dukakis Center also maintains a keen interest in entrepreneurship at the local and national levels, in business, civil society, and the public sector. The Center hosts the Business and Politics Forum every other year, bringing together leading practitioners from the private and public sectors to examine a topic of interest to the business and policy communities of Northern Greece.
Students may be eligible to participate in our projects, and volunteer in other Dukakis Center activities.
Recent Policy Lab initiatives
New projects at the Dukakis Center
The Dukakis Center: the inside story
Dukakis Center hosts author and diplomat Brady Kiesling 
Second Business and Politics Forum: Entrepreneurship in Greece
Festival of Civic and Urban Culture
Dukakis International Symposium: The Future of Democracy in Europe and Beyond
Dukakis Center hosts Kosovar media and civil society leaders
Dukakis Center hosts foreign ministry veteran 
Former Deputy Foreign Affairs Minister Speaks at Dukakis Center 
Dukakis Center Director's remarks at conference on start-ups and entrepreneurship