Election Day USA: A carnival of democracy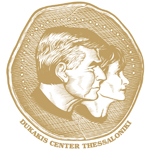 Election day is nigh upon us. For close to two years candidates and political parties have been jockeying to attract the attention of the American electorate. Who will win the race to the White House? Which parties will capture majorities in the US Senate and House of Representatives? What surprises await us in state and local elections?
Despite the extreme competitiveness, complaints about negative tactics and the preponderant role of moneyed interests, and fears of outside influence which characterize elections in America every two years, we have reason to celebrate.
More than 120,000,000 citizens are expected to vote in a little over 3100 counties across the country. Thousands of voters will submit absentee ballots from overseas. Early voting has already begun in several states.
Americans will elect 425 members of the House of Representatives and 34 Senators; 50 Governors and some 7000 of state legislators, and countless other public officials in local government, including, in Duxbury, Vermont, the dog catcher. The dog catcher!
That makes 519, 682 elective offices in the United States.
Meanwhile thousands upon thousands of election workers will endeavor to ensure that eligible voters will be able to cast a ballot that will be tallied and counted fairly – elected supervisors, paid county employees, and untold numbers of volunteers.
It's a veritable carnival of democracy.
The Dukakis Center at ACT will welcome friends, colleagues, and fellow Americans to celebrate the occasion in a public reception at the Hyatt Regency Thessaloniki, Regency Ballroom, on Tuesday, November 8, 2016, from 8-10 PM. Joins us for drinks and snacks, live news broadcasts from American media, multimedia specials – including an in-house poll, and cameo appearances by friends of the Dukakis Center.
Address inquiries and requests for media availability to Marina Charitopoulou at 2310 398 221 or dukakis-center@act.edu.