Staff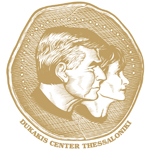 David Wisner, Ph.D.
Executive Director
drd@act.edu
David Wisner holds a Ph.D. in Modern History from the University of Rochester. He has written on the French Revolution, neo-idealist epistemology, and neo-classical art in such journals as the Annales historiques de la Révolution française, French History, the Journal of the History of Ideas, the Journal of the History of Collections, and the Gazette des Beaux-Arts. He is the author of an acclaimed book on the origins of the French Revolution, in the series Studies on Voltaire and the Eighteenth Century (Oxford), and a more recent collection of essays on the Greek sovereign debt crisis. Since coming to Greece in the mid-1990s he has been particularly active in such issues as civic education, public policy, and US involvement in Southeast Europe, having participated in events and projects organized by the World Bank, the Bertelsmann Foundation, the Stability Pact, the German Marshall Fund, the US Embassy in Athens and the US Consulate General in Thessaloniki, among others. He appears occasionally to discuss US and international politics on Greek radio and television, and has written political and social commentary for two Greek newspapers. In his capacity as Director of the Dukakis Center Dr. Wisner has also organized innumerable lectures, round tables, and workshops on national, regional, and international public policy issues.
---
Krystallia Kalachani (Athens)
Research Associate
Editor (Politis)
krysta@kalachani.gr
Krystallia Kalachani has a BA in Foreign Affairs and International Relations from ACT and an MA in Public Relations and Communication from La Salle University, Athens campus. She also studied Biology in Italy for five years. Upon graduation she worked for two years with a specialized aviation service provider company in Athens. Since 2008 she is the owner of two wholesale, import-export companies, holding managerial positions in both. She is interested in domestic and foreign politics, especially issues of human rights, societal change, and the effects of to political and economic policy. Her studies and her work have given her the opportunity to come in touch with people from every continent, broaden her negotiation skills, and deepen her cross-culture understanding.
---
Lambrini Nassis, Esq.
Research Associate
Spokesperson
lnassis@nassislaw.com
Lambrini Nassis is an attorney in New York and Thessaloniki. While in NY she worked for the NY City Law Department, private law firms, and provided legal services for the United Nations. In 2005, she founded her own firm with offices in Greece and the US. Dr. Nassis is Adjunct Professor at the American College of Thessaloniki, where she teaches courses in law and politics. She is a member of national and regional bar associations in New York. She is also a member of the Hellenic American Chamber of Commerce and has served as Chair of the Thessaloniki Organization for Women's Employment and Resources (TOWER). Lambrini Nassis currently is the Secretary of the Rotary Club of Anatolia in Thessaloniki and sits on the Board of Members of the Athanasiades Cultural Foundation in New York.
---
Maria Patsarika
Research Associate and Honors Program Coordinator
mpatsarika@act.edu
Maria Patsarika specialises in the sociology of education. She has completed her PhD at the University of Sheffield and she is currently undertaking post-doc research at the University of Macedonia with the aim to explore the relationship between the school institution and young people's creativity. Dr. Patsarika's research focuses on the potential for young people's creative development, personal fulfilment and collective growth through exploring the margins between formal contexts of learning and civic engagement and the more casual interactions that unfold in their everyday lives. Dr. Patsarika has also collaborated with various not-for-profit organisations and learning charities in the UK, including Futurelab and The Ideas Foundation, as well as the Education and Visitor Services Department at the British Houses of Parliament. At ACT she has coordinated the Freshman Honors Program and taught the Service Learning Practicum.
---
Ruth Sutton
Research Associate
ruth@cdsee.org
Ruth Sutton has worked in development aid and civil society in the fields of communication, social development and education. She has also been a speech writer for a Member of the European Parliament and has worked as a journalist.  As an adjunct instructor at ACT, she taught classes in Civil Society and Service Learning both of which encouraged project work and experiential learning with local NGOs and communities outside of the classroom. She was the co-initiator of assorted projects at ACT, including "The Inspiration Exchange," "Recycle Monster," and "Street Kid 2 School Kid."  She has co-authored a book on participative critical thinking methodologies for education in Southeast Europe and is co-director of REAP (Roma Empowerment and Action Project) which works with Roma girls on literacy, empowerment and social change.  She is currently the Development Officer at the Center for Democracy and Reconciliation in Southeast Europe where she is engaged in citizenship education, social integration of refugees and combatting extremism in the Western Balkans.